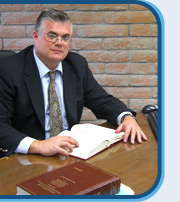 Did you know, according to the U.S. Department of Labor, there were 4,609 workplace deaths in 2011? That equals almost 90 deaths per week. The fact is that many jobs, whether they involve flipping burgers or mopping floors, represent serious risks to your health. The U.S. Bureau of Labor Statistics states workplace injuries account for over 20% of all days missed among many important U.S. job types, including nursing aides, janitors, and laborers. If you have been injured on the job, you should consider filing for Social Security disability.
What Constitutes Disability?
After a workplace incident, many employees and employers are left to wonder what constitutes disability. According to the Social Security Administration, there are three qualifiers. First, in order to be considered disabled, you must be unable to do the work that you did before. Second, you must be unable to adjust to other work because of your condition and your disability must have lasted over a year, or must be expected to. Further, if the SSA decides that your condition will lead to death, then you may qualify. However, the SSA is quick to point out that this is a strict interpretation of what constitutes disability. Each situation is different in practice.
The American Disabilities Act
The ADA came into law in 1990. Its entire purpose is to provide people with disabilities with protection against unreasonable employment discrimination because of their status. It is not a blanket protection, however. The ADA is meant to be a wide-ranging law that protects citizens in certain situations. However, the fact of the matter is that there are jobs that cannot be safely performed by people with certain conditions.
How You Can Get Help
The SSA and Supplemental Security Income are the largest federal programs meant to provide the disabled with assistance. In order to qualify for these benefits, you must have a condition that meets criteria as discussed in "what constitutes disability." However, if you have applied for Social Security benefits and have been denied, you should seek out Social Security disability lawyers immediately.
Arizona disability lawyers know the ins and outs of the law surrounding SSA disability benefits. They are often able to get their clients their due, even when the government has denied them. You should note, however, that past success does not guarantee future victory. Each and every case is unique.
If you believe you fulfill the criteria for what constitutes disability, yet your benefit application has been denied, you may have a case against the government. One thing is for sure; doing nothing will get you absolutely nowhere. Contact disability lawyers in Phoenix AZ immediately to improve your chances of getting your due.
The Law Offices of Andrew J. Muirhead is a leading Arizona law firm dedicated to the representation of clients involving all aspects of Social Security Disability Law. We handle cases throughout the greater Phoenix Metropolitan Area, Kingman, Yuma, and all of Arizona.